6th INTERNATIONAL JUNIOR SHOTGUN CUP, FINLAND

VENUE
The 2014 International Junior Shotgun Cup, Finland competition in skeet, trap and double trap will be held at the Salola Shotgun Ranges in the town of Orimattila in the vicinity of Lahti. (Same as last year).

TIME
The 21th to 28th of July 2014

EVENTS
| | | | |
| --- | --- | --- | --- |
| DISCIPLINE | TRAP | SKEET | DOUBLE TRAP |
| Junior Male | 125 trg | 125 trg | 150 trg |
| Junior Female | 75 trg | 75 trg | - |
All events will include a final.

No maximum participation limit. 3 shooters per event from each country will form
the official national team for the team event. Additional teams can be entered.
CUP FINAL
From the three competitions, Suhl, Porpetto and Orimattila the two best from each category in each discipline are eligible to the cup final held at the Orimattila competition. If anyone eligible to the final from Suhl or Porpetto is not present, more than two are eligible from the Orimattila competition. After the Porpetto competition those federations which have shooters cleared for the finals will be informed separately.
COMPETITION PROGRAM
Mon 21.7

Tue 22.7

Wed 23.7

Thu 24.7

Fri 25.7

Sat 26.7.

Sun 27.7.

Mon 28.7.

Arrival day

PET
Double Trap
 

Double trap

JM 150 + final +
cup final


PET
Trap
+
Skeet

Trap + Skeet

JM 50
JW 50


 

Trap + Skeet

JM 50
JW 25 + final +
cup final


Trap + Skeet

JM 25 + final +
cup final



Departure day
RANGES and TARGETS

4 skeet ranges
3 trap ranges
3 double trap ranges

The ranges are equipped with NASTA and MATTARELLI traps
NASTA targets will be used. The colour of the target is orange. Flash targets will
be used for all finals.
ENTRY FEES
Individual fee per shooter and event

Including:
- two rounds of official training
- daily transport, official hotel – shooting range
- banquet dinner

100 EUR

Team fee for each team entered

80 EUR

Additional training per round, skeet and trap

8 EUR

Additional training per round, double trap

10 EUR

Transport per person (airport – hotel – airport)

80 EUR

Gun permit per federation*

30 EUR
*Note: The temporary gun permit is only for those federations and shooters which travel without an EU Gun Passport.
Entry fees shall be paid upon arrival in the competition office. All payments in cash, no cheques or credit cards accepted.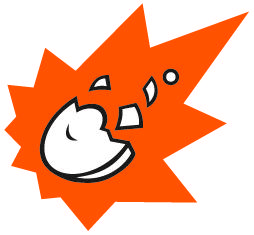 BANQUET
This year the banquet will be on Friday 25th of July starting at 19:00. We will cruise on lake Vesijärvi with M/S Vellamo and will have our dinner during the 3 hour cruise.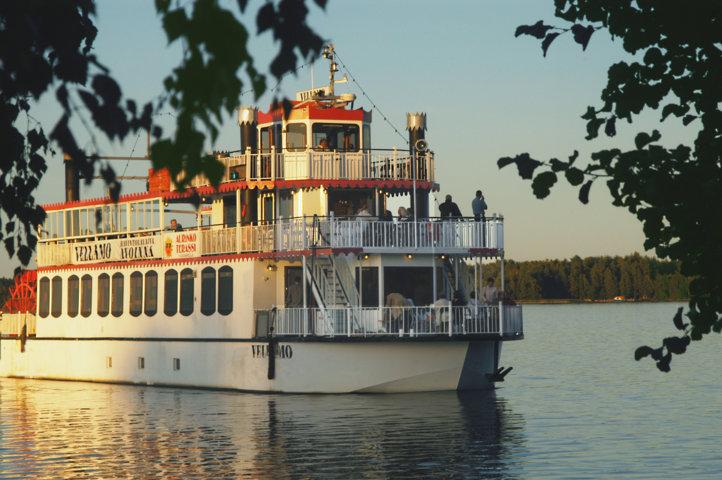 FINAL ENTRY
Please fill in the final entry form and return it to the organizing committee
by 30th of June 2014 latest!

Each federation will receive a confirmation of entry by e-mail. The entry situation is shown on this competition web site and will be updated regularly.
POINT OF ENTRY
Arrival and departure airport is the HELSINKI INTERNATIONAL AIRPORT (HEL). Lahti can also be reached by ferry to Helsinki connecting either to the train or bus for Lahti.
TRANSPORTATION
Transportation between the Helsinki international airport and the official hotel will be provided by the organizing committee upon request. Transportation fee is 80 EUR per person payable at the competition office upon arrival.
Daily transportation between the official hotel and the shooting range is arranged.
ACCOMMODATION
The Organizing Committee has reserved a good level hotel in Lahti (approx. 30 min. from the range).
Accommodation is booked directly with the hotel and paid according to their instructions. To get the extra price, mention, when booking that you are coming to the International Junior Shotgun Cup competition or you can use the booking code IJSC.
The contact information to the hotel is:
Vesijärvenkatu 1, 15100 Lahti
phone: +358 3 3393911, fax: +358 3 33939399
Room prices:
standard single room    78 EUR / night
standard double room   90 EUR / night
The hotel is situated in the centre of Lahti. Breakfast is included. All rooms are equipped with shower and TV. Internet access is also available.
Booking must be made by 30th of June 2014 latest!

CUSTOM REGULATIONS AND WEAPONS CLEARANCE
 The organizing committee will apply for temporary group gun licenses for each federation not travelling with EU Gun Passports. The gun declaration forms to fill will be sent to you upon request. The gun licence fee for each federation is 30 EUR. The organizing committee will advance this fee for each federation. The fee is payable at the competition office upon arrival.
European Union citizens are advised to apply for an EU Gun Passport. Groups where all shooters are travelling with gun passports are not subjected to the licence fee.
AMMUNITION
The Finnish custom authorities will allow the import of necessary ammunition. Most popular brands are available at the shooting range and they are the following:
                        RC Champion Excellence HV   7.5
                        RC Champion Excellence HV   9
                        Clever Boldor   7.5
                        Clever Granditalia   9
                        Clever Pro Extra   9
                        Clever Pro Extra   7.5
INTERNET
These organising committee's internet pages will include the latest information on the competition, bulletins, forms etc. During the competition results and other information is available on a near to online basis.

E-MAIL
During the competition e-mail and internet services will be provided for shooters and team officials free of charge. (WLAN)
GENERAL INFORMATION
Orimattila, Lahti and Finland:
For information on Orimattila see www.orimattila.fi,
Weather:
The Weather in Finland in late July is usually sunny, with occasional showers and thunderstorms. Day temperature is between 18 and 26 Celsius. For current weather information see the weather services at www.fmi.fi
Training camps:
For possible training camps before or after the competition please contact directly the local club (OSU) in charge of the shooting range.
The contact person: Heikki Romppanen heikki.romppanen[at]pp.phnet.fi
USEFUL ADDRESSES
Curt Sjöblom, General Secretary
Kalkkiuunintie 4A, 01200 Vantaa, FINLAND
mobile +358 40 5275051, e-mail: contender[at]kolumbus.fi
Pertti Könönen, Chairman of the Organizing Committee,
e-mail: pertti.kononen[at]pp.inet.fi
Päivi Könönen, local club contact
e-mail: paivi.kononen[at]pp1.inet.fi
Finnish Shooting Sport Federation (SAL)
00093 SLU, FINLAND
phone +358 9 3481 2481,  fax +358 9 147764
internet: www.ampumaurheiluliitto.fi
Please note: All competition correspondence is to be directed to the General Secretary (preferably by e-mail) contender[at]kolumbus.fi.
WELCOME TO THE 2014 INTERNATIONAL JUNIOR SHOTGUN CUP AND TO FINLAND!